Alticelli
Small leaves, compact bunches, golden skins with hints of amber. This is how Fiano from Puglia can be described. It's a wine that you find mentioned often in stories about the Court of Emperor Frederick II of Swabia, the "son of Puglia" (puer apuliae), who cherished his time in the region. The earliest mention of this wine is found in a manuscript dated 1240. It records a desire of the sovereign: Frederick II loved Fiano.
The bumble bee is what possibly what gives this grape its name. It might come from the Latin word for bee, apianus, because the berries of this variety attracted the insects. At the same time, other believe the origin of the name comes from the name of a township in Avellino province: Lapia or Apia.
This grape, which most likely came to Italy from ancient Greece, shouldn't be confused, however, with the aromatic grape variety Fiano Minutolo.
Cantele's Fiano Alticelli gets its name from a vineyard in Guagnano township (where the winery is located). The locals there call the spot cieli alti or high heavens because it is such a great spot for gazing out at the horizon and its gorgeous light, the same luminescence that you find in the wine.
| | |
| --- | --- |
| CLASSIFICATION | I.G.T. Salento. |
| GRAPE VARIETY | Fiano. |
| PRODUCTION AREA | Guagnano (Le). |
| TRAINING | Guyot (5,000 plants per ha). |
| HARVEST | Mid-September. |
| | |
| --- | --- |
| MACERATION | Skin contact for 24 hours at 5-8° C. |
| VINIFICATION | Fermented at 14° C in stainless-steel vats. |
| AGING | 4 months on its lees in stainless-steel at 10° C. |
| AGING POTENTIAL | From 1-3 years. Good evolution of the fruit. |
| SERVE AT | 11° C. (52° F.). |
Tasting Notes
COLOR Green hints on straw gold give a preview of the wine's vibrant freshness and tenacity.
NOSE Stone and exotic fruit alternated by delicate floral notes and fresh herbaceousness.
PALATE The same fruits and floral notes reappear on the palate with the wine's brilliant acidity prolonging their flavors in the mouth. The balance freshness and delicacy give this wine particularly harmonious in all of its elements, rewarding the wine lover in terms of its equilibrium, persistence, and complexity.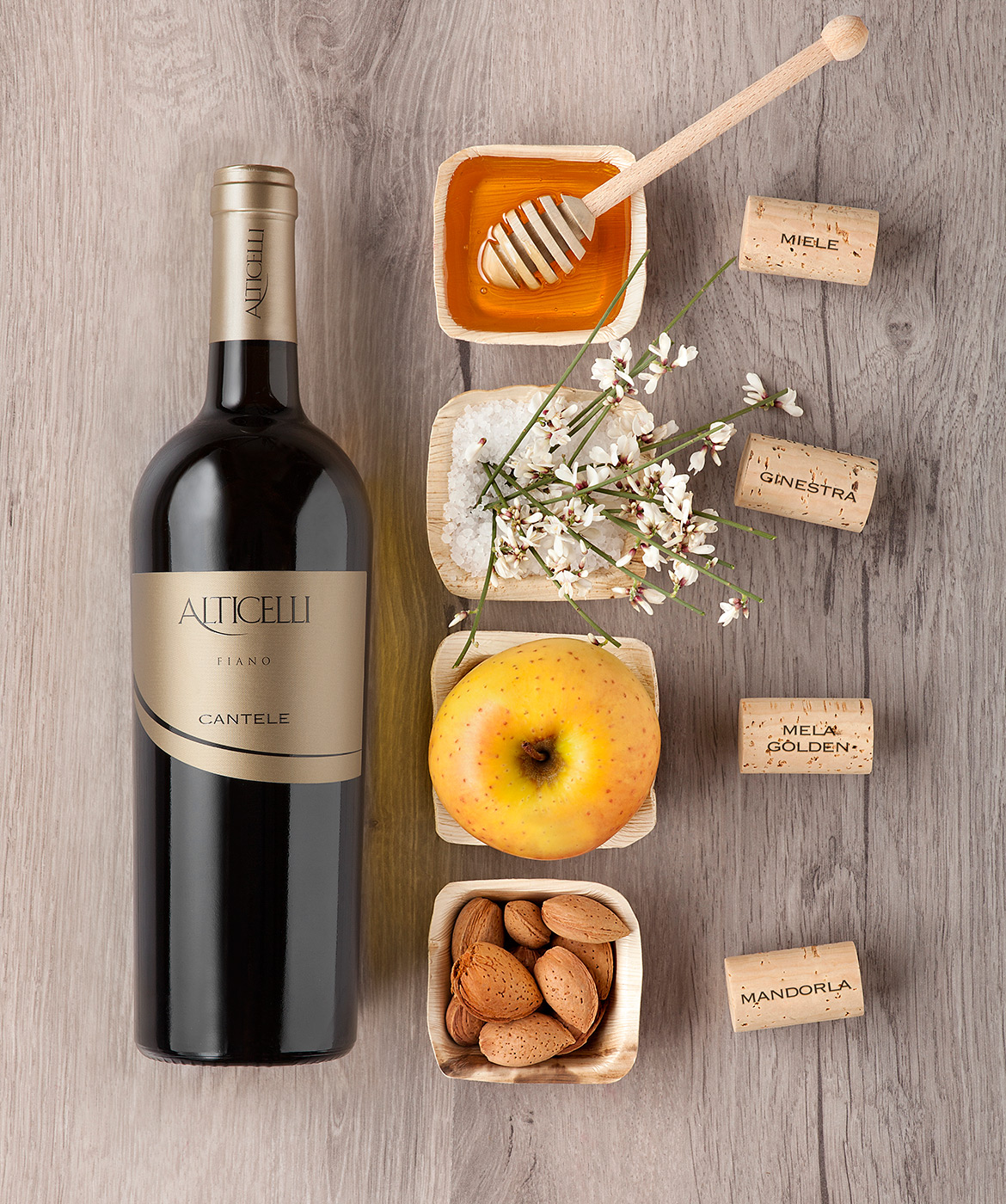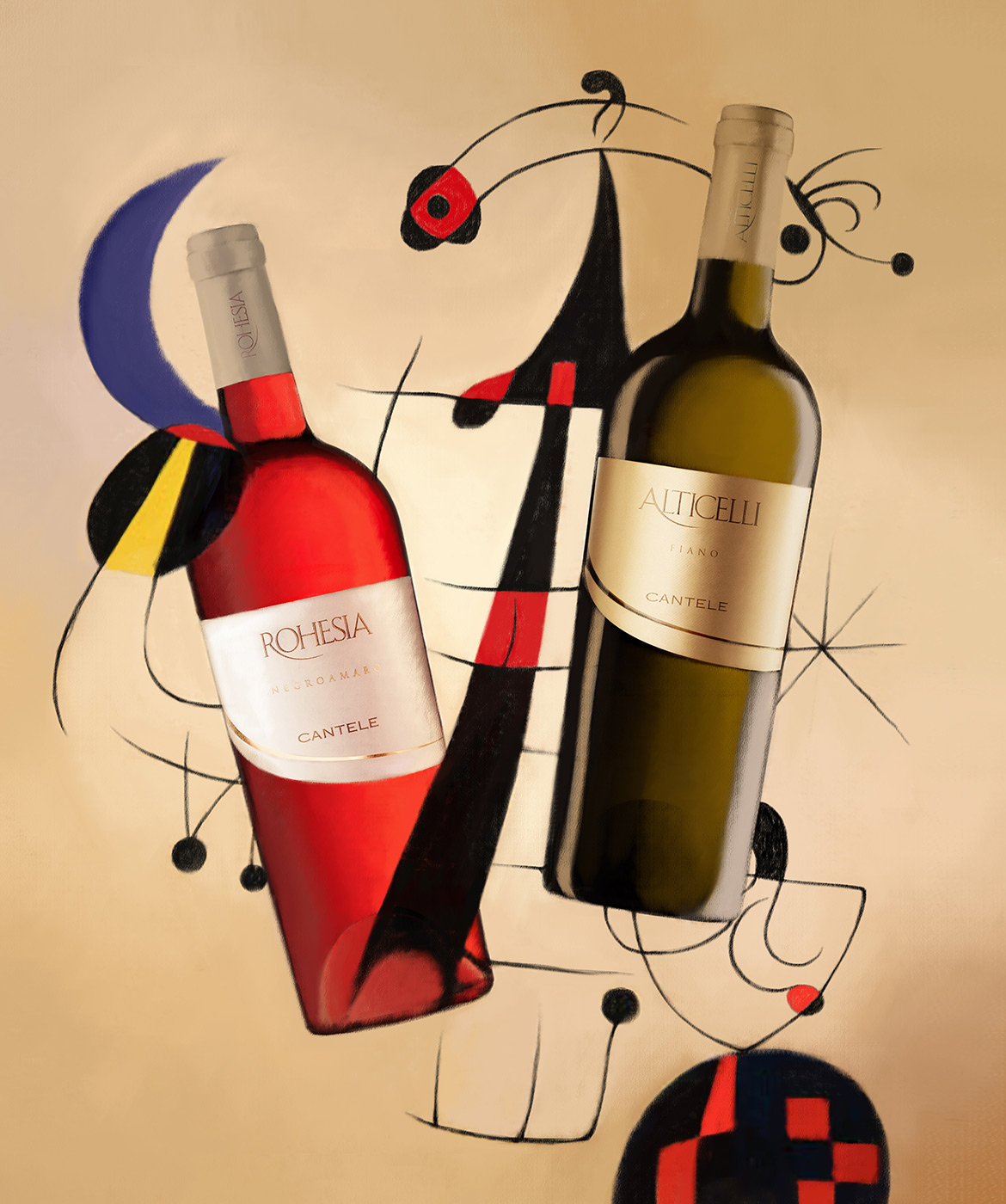 Wine Art
The labels for Rohesia and Alticelli take their inspiration from Kandinsky's famous essay "Point and line to plane."
A cutting die depicted by a line, which, as Kandinsky writes, is the trace left by the point in motion. It's dynamic and could even be called "lyrical" because it curves.